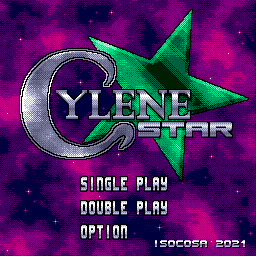 This track was composed for the 2HDBMS BMS event, where the gimmick was to make a BMS that would fit on a floppy disk.
This track was inspired by music from Sega Genesis/Mega Drive games. Yes, I've decided to make some more music that's VGM-like, and I think I did a really good job here! I've been told that the track sounds like it belong in a Shoot 'em Up game, which is good because that's what I was going for (even though I haven't really played a lot of those games... I am quite bad at those :P).
This track is obviously not a real FM chiptune, as I really didn't want to bother with tracker software for this one. However, I think I did stick to the limitations quite well, so I believe it should be possible to turn this track into an actual FM chiptune... though I really don't want to bother with it (Recreating FM patches... not happening!).